Aspen Supply Chain Planner™
Maximize profitability with AspenTech supply chain planning software that considers costs and constraints while supporting sales & operations planning.
Optimize the World's Most Complex Supply Chains
Identify Urgent Business Problems
Improve your overall sales and operations process with advanced visual exception reporting and pre-configured analysis tools.
Holistically Optimize Your Global Supply Chain
Build optimal procurement, production, distribution and inventory plans that meet customer demand and business revenue goals.
Create, Compare, Choose
Generate optimal supply chain plans in seconds using powerful data-driven analysis to evaluate an unlimited number of scenarios.
Empower Planner Productivity
Access the most important information for faster decision-making with an easy-to-use, personalized interface.

Accelerate digitalization to achieve sustainability goals and drive operational excellence.
AspenTech Manuchem Presentation: Adapting to Uncertainty and Complexity
View this on-demand video from the Manuchem Conference and learn how your peers are adapting to supply chain volatility, protecting personnel while ensuring business continuity and preparing for the p...
Video
Aspen Supply Chain Planner
Maximize business profitability by determining the optimal production plan for even the most complex supply chains. Download this Aspen Supply Chain Planner brochure to learn more.
Brochure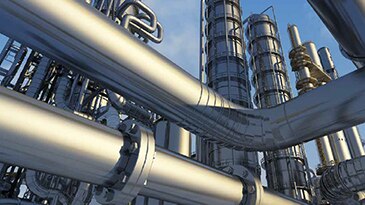 Major European Chemical Producer Implements Planning and Scheduling Software for Elastomers and Styrenics
Learn how a major European chemical producer implemented aspenONE® Supply Chain Management, integrated to their SAP ERP system, and was able to reduce inventories by 20%, achieve 97% on time deliverie...
Case Study
Supply Chain Agility for a Future That Isn't What It Used to Be
Customers share perspectives on the VUCA supply chain challenges they've been facing and how AspenTech SCM has helped them respond to this unprecedented challenging environment.
Blog
Digital Twins: Essential to Driving Sustainable Operations for Chemical Producers
Digitalization can play a crucial role in the sustainability of chemical companies by providing the visibility, analysis and insight needed to address the challenges inherent to meeting sustainability...
White Paper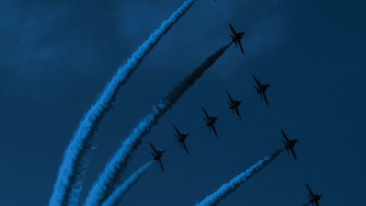 サプライチェーンとオペレーション実行の連携:化学企業が利益拡大を図るための定石
最近のGartnerの調査によると、製造業の回答者の85%が、スマート製造戦略に関連する最大の課題は他のサプライチェーン機能との統合であると報告しています。 本ホワイトペーパーでは、業界のリーダーがバリューチェーン全体を調整し、顧客中心、収益性、需要と供給の変化への対応を強化した事例をご紹介しております。
White Paper
数字孪生与智能企业
在全球范围内,各领先组织正在接纳并实施先进的数字化技术。数字化转型之旅将改变资产密集型行业(尤其是能源和化工企业)的性质。在这种情况下,数字孪生(实物资产及其操作行为的虚拟副本)将发挥关键作用。对于今天我们创建的数字孪生,一个关键概念是人工智能在提供虚拟数据相关见解和建议方面的作用。
White Paper
Aspen How-To
Looking for quick demonstrations on using AspenTech products to solve your engineering and operations challenges? Browse this compilation of bite-sized videos produced by AspenTech experts covering all our major solutions.
Aspen Self-Paced eLearning
Find on-demand training for applying AspenTech products to your complex process engineering and operational problems. Our comprehensive eLearning courses, created by AspenTech experts, offer self-guided learning paths for all our major solutions.
Aspen Expert-Led Training
We offer comprehensive libraries of classroom and virtual expert-led training courses for our process engineering and operational solutions. All courses are created and produced by AspenTech experts.
Competency Development
Designed to meet industry standards and company-specific goals, AspenTech's competency development program helps you build and sustain in-house expertise by leveraging flexible training options—including certification—and measuring organizational competency against industry benchmarks.