Addressing Economic, Production and Workforce Challenges to Manage the Impact of COVID-19
The global pandemic is impacting demand and supply, forcing business transitions. We're here to help.
Economic Trade-offs
Current conditions are forcing tough decisions in CAPEX and OPEX reductions. We are helping customers gain insights and make the best choices for cost, production and risk.
Production Agility
Responding to drastic supply and demand fluctuations requires fast and accurate data. We help our customers to make informed decisions and execute production transitions quickly without sacrificing safety or quality.
Remote Workforce Support
Providing adequate collaboration tools for newly remote users is a challenge. With Aspen Knowledge learning and support resources, we can show you how to access our software remotely and collaborate effectively to maintain business continuity.
Further Resources to Help You
Seven Keys to Bringing Agility, Resilience and Recovery to Today's Refineries
The energy industry has been hit hard by current global economic interruptions: rapid drops in demand, a changing mix of preferred products, plummeting crude prices, difficulty staffing essential prod...
White Paper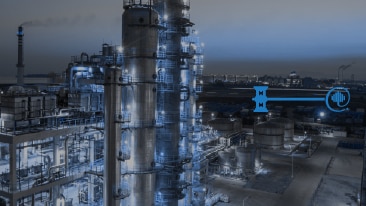 Six Keys to Building Resilience, Agility and Recovery for the Chemical Industry
In the current extreme VUCA (volatile, uncertain, complex and ambiguous) environment, chemical producers are learning the importance of operating with insight and agility. At the same time, companies ...
White Paper
Five Keys to Agility and Resilience through Digitalization for Upstream Oil and Gas
The upstream oil and gas sector has faced a variety of challenges such as unpredictable oil prices, changing patterns of demand and ensuring safe working conditions at remote sites. Accelerated digita...
White Paper
Four Keys to Agility and Resilience for EPCs
Engineering, Procurement and Construction (EPC) firms with a large presence in the process industries are preparing for a major disruption to their business. The now inevitable scaling back, delaying ...
White Paper
Building agility, resilience and recovery in refining
Seven ways for energy companies to use digital now to navigate the current period and prepare for future economic recovery.
News Article
Building plant resilience with the digital twin
Manufacturing Chemist reports clear and sound advice on immediately impactful digital initiatives from AspenTech's chemicals expert Dr. Paige Morse.
News Article
Supporting Our Customers Through New Levels of Uncertainty
As we all deal with unprecedented challenges, we're adapting our business to ensure our customer organizations can continue to operate safely and reliably.
Blog
Free User Certification
AspenTech customers can now receive a Free User Certification Exam when they take a Virtual or Online Training Class. Contact customercare@aspentech.com for more details.


Reconfigure License Keys
With more employees working remote, let us reconfigure their software license keys to improve bandwidth or provide temporary additional access.


Contact Customer Service
When you need us, you can contact us via chat, phone, e-mail or web. We're always here to help you get the most out of your AspenTech solutions.